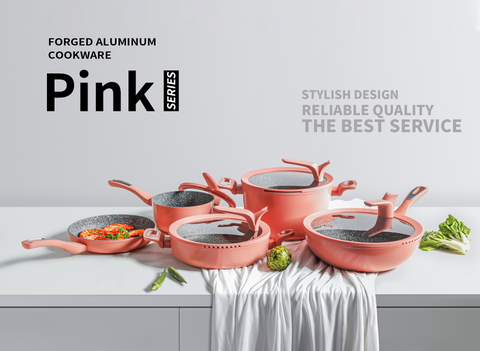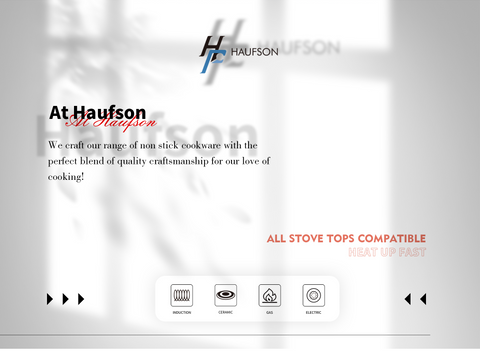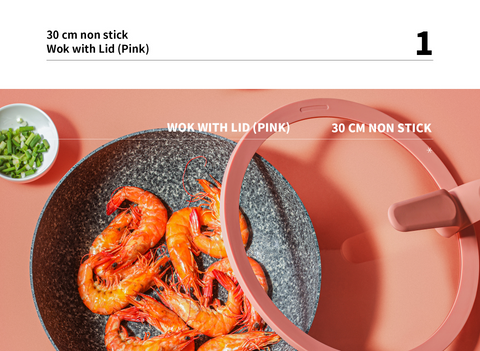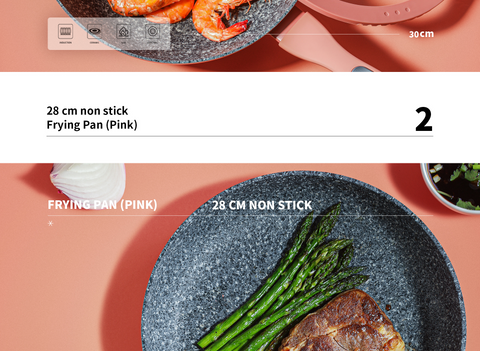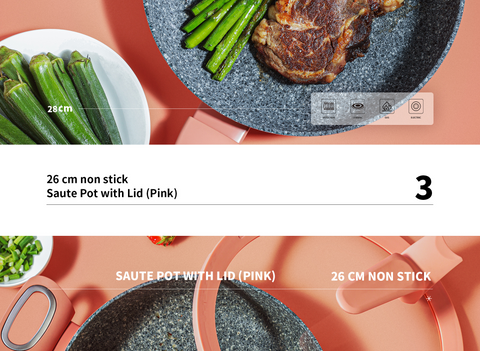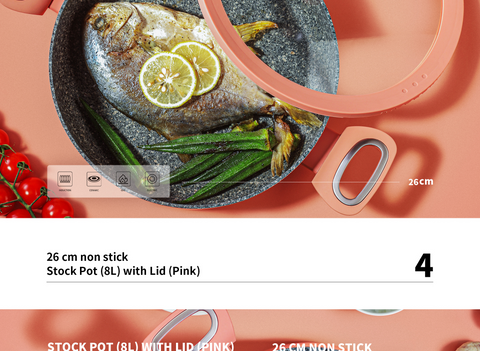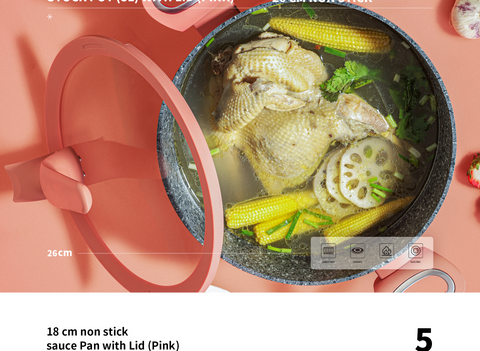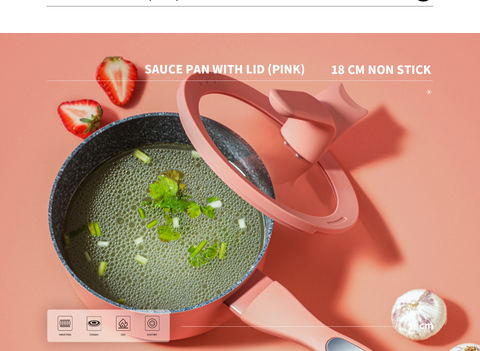 At Haufson, we craft our range of non-stick cookware with the perfect blend of quality craftsmanship for our love of cooking!
The outcome of this philosophy is quality products that are long-lasting, simple & easy on the eye whilst providing easy solutions to the daily problems faced in kitchens.
One such solution is the Haufson non-stick Cooking Set!
You'll be ready for the Modern Kitchen with Haufson's Cooking Set; a multi piece non-stick cookware collection on every cook's wish list!
FAMILY COOKING MADE SIMPLE: With the versatile Haufson non-stick Cooking Set, it has never been easier to prepare different delicious meals from a single piece of cookware! The Cooking Sets high-quality non-stick coating makes it quick and easy to clean with warm soapy water! The handle stands upright and is comfortable to grip with its unique thermostabilized plastic design!
A NATURAL, NON-STICK SURFACE: High-quality non stick coating made from the most excellent natural PFOA-free non stick and marble material. The marble cooking surface is a natural solution to the frequently used chemicals found in alternative appliances. Keep your Haufson non stick Cooking Set clean and your ingredients will keep their natural tastes and flavours for longer!
MULTIPLE USES: Whether you are marinating your food, cooking (on all major hobs - including induction hobs!) or storing food in the fridge to be served later in the week, Haufson's non stick Cooking Set has you covered!
PERFECTLY STYLED DESIGN: Haufson's versatile flat-bottomed Cooking Set, with its solid feel adds a touch of style to your kitchen. Its uniquely crafted transparent glass lid provides a clear window for viewing your delicious healthy meals while cooking. The lids are also stand-able because of its feature knob which helps prevent the spread of bacteria. The knob is ergonomically designed, and the handles stay cool while cooking, allowing for burn-free easy handling. Making you wish all appliances made cooking this simple.
QUALITY FROM HAUFSON: Our non stick Cooking Set has a Stainless-Steel base for quick even heating, an extra thick Aluminium casing for extra strength and durability, and a marble inlay for a natural non stick surface. Haufson only delivers the best quality for your home.
The set includes:
30 cm non stick Wok with Lid (Pink)
28 cm non stick Frying Pan (Pink)
26 cm non stick Saute Pot with Lid (Pink)
26 cm non stick Stock Pot (8L) with Lid (Pink)
18 cm non stick Sauce Pan with Lid (Pink)