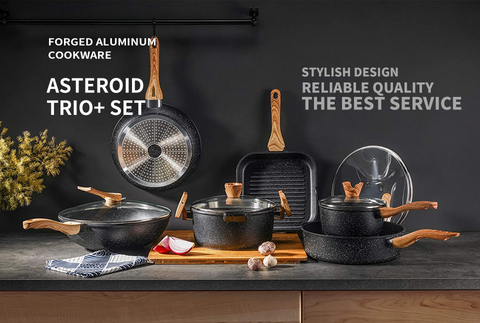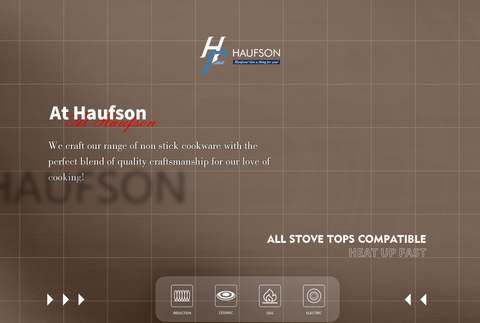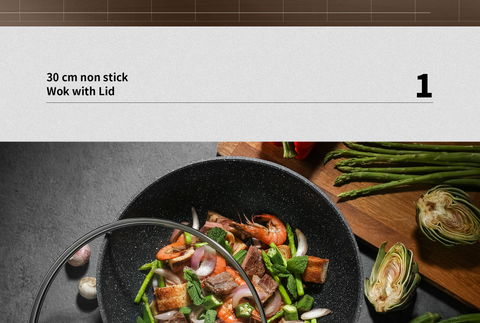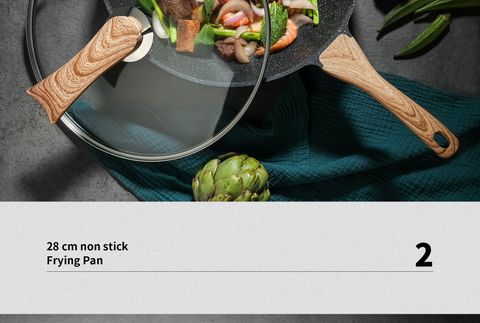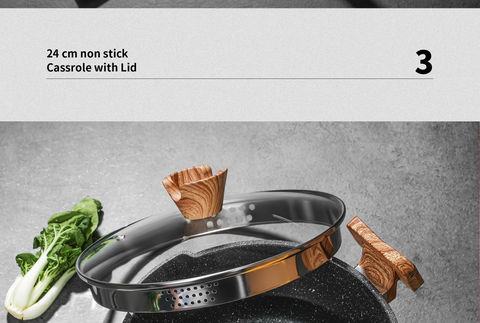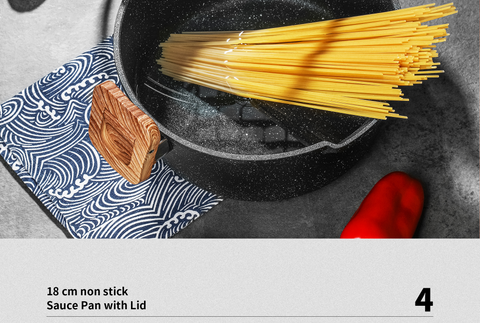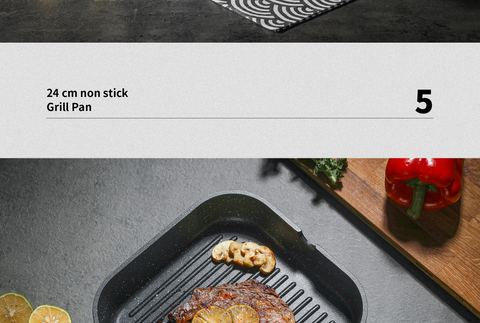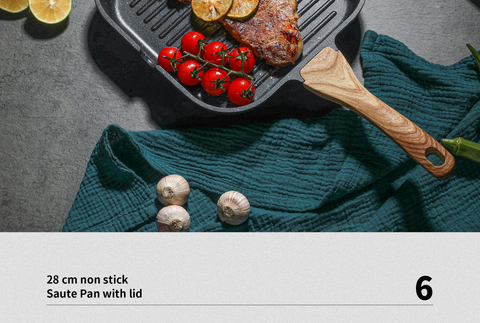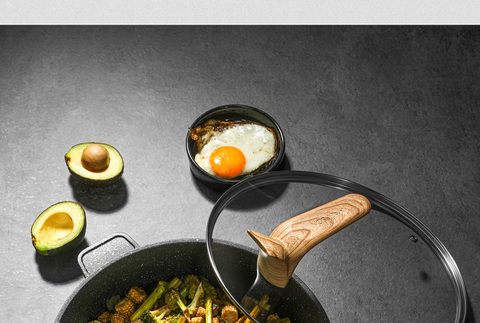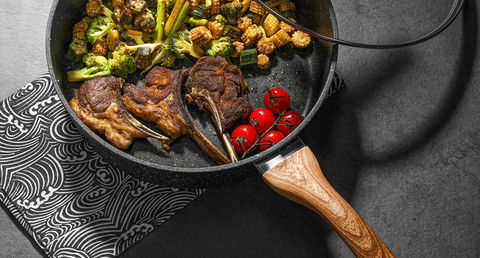 Our extra-resistant asteroid non stick cookware is ideal for preparing family meals, featuring a stone-effect design complemented with adjustable bakelite handles to avoid burns and ensure security with a base that is suitable for all heat sources including induction.
The high-quality non-stick coating made from the most excellent natural non stick and marble material. PFOA Free.
Suitable for significant hobs including the induction cookers. Thick stainless-steel base allows for quick heat conducting performance
5-layer pot body design with the high-end non-stick help preserve original tastes and flavours.
Extra thick aluminium die casting technology provides pot with a durable shell.
This set includes:
- 28 cm Non stick Deep Frying Pan With Lid
- 28 cm Non stick Frying Pan
- 24 cm Non stick Casserole Dish With Lid
-
26 cm Non stick Grill Pan
- 18 cm Non stick Saucepan With Lid
- 32 cm Non stick Wok With Standable Lid